Fighting to Preserve
American Competitiveness
and Free Markets

Take Action Write Your Senator News & Media
Dynamic Conversation Touching on the FTC & Why "Size Matters" is the Wrong Approach To Antitrust Enforcement WASHINGTON – In the third installment of "Diner Table Economics," North Dakota Governor Doug Burgum stopped at the iconic Airport Diner for a wide-ranging chat with NH Journal's Michael Graham. The interview was taped days before Burgum suspended…

Free-Wheeling Discussion of the Consumer Welfare Standard, Antitrust, and Regulatory Overreach with Host Michael Graham WASHINGTON – In the second installment of "Diner Table Economics," former U.N. Ambassador and South Carolina Governor Nikki Haley stopped at the iconic Airport Diner for a wide-ranging chat with NH Journal's Michael Graham. In each interview, Graham sits down…

WASHINGTON – As millions of Americans prepare to score amazing deals on one of the biggest shopping days of the year, Competitiveness Coalition Chair Scott Brown issued the following statement: "You would think supporting the millions of small businesses participating in Small Business Saturday would be a priority for our leaders, but if Federal Trade…

Competitiveness Coalition Mission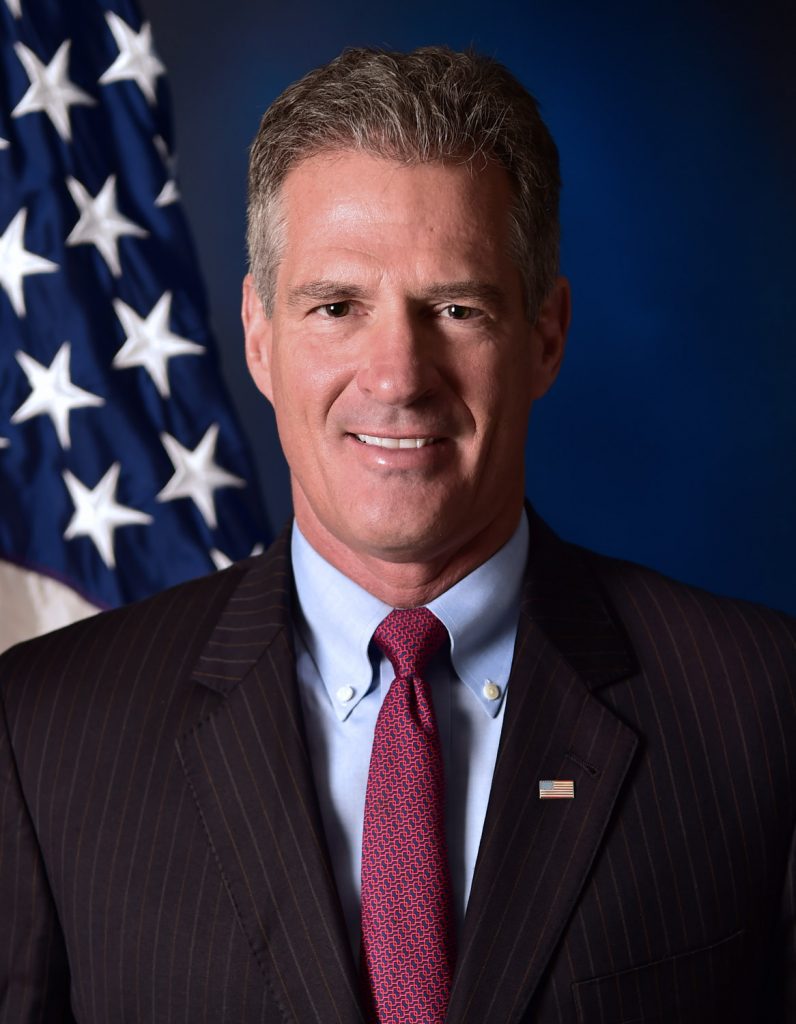 "As Ambassador to New Zealand in the Trump Administration, I saw first-hand how untrustworthy foreign adversaries, including the Chinese Communist Party, are working every day to weaken America's economic and technological leadership. The threat to U.S. competitiveness is grave as politicians in Washington work to pass a series of dangerous bills that represent nothing more than a power grab and expansion of government. Lawmakers should reject this Big Government approach, which will hamstring our country's greatest assets in the global tech race, and open the floodgates to bad actors that want to see us fall behind." – Chair Scott Brown

FAQS

What is the Competitiveness Coalition?

The Competitiveness Coalition is a first-of-its-kind group educating the public and advocating for light-touch regulation and tax policies that puts consumers first while fostering innovation and attracting new investment. Our coalition serves as a counterweight to Washington's misguided legislative attacks, reminding them it's American entrepreneurs that move our economy forward.

Who is part of the Competitiveness Coalition?

Led by former U.S. Ambassador to New Zealand and Samoa during the Trump Administration and Republican Senator Scott Brown, our coalition includes Americans for Prosperity, Center for Freedom and Prosperity, Competitive Enterprise Institute, Committee for Justice, Consumer Choice Center, Douglas Holtz-Eakin, FreedomWorks, Goldwater Institute, Hispanic Leadership Fund, James Madison Institute, Lexington Institute, Luke Hogg, Lincoln Network, The Market Institute, National Taxpayers Union, Pelican Tech & Innovation Center, R Street Institute, Small Business and Entrepreneurship Council, Taxpayers Protection Alliance, and Young Voices.

What will the Competitiveness Coalition Coalition do?

The Competitiveness Coalition is dedicated to spotlighting how American tech drives our economy and supports our competitive edge. We are building a campaign-style infrastructure using a combination of earned, paid and digital media, as well as grassroots and grasstops advocacy, and corresponding government relations activity.

Why is the Competitiveness Coalition launching now?

Liberal leaders in Washington are currently debating a series of misguided bills that will hurt American taxpayers, harm our fragile economy and hamstring U.S. global competitiveness. These anti-entrepreneurial measures represent an unprecedented level of government intrusion in the private sector and expansion of federal power into how U.S. companies regularly conduct business. Coupled with aggressive actions by government agencies, our free-market economic system is in danger. It is critical for the coalition members to work together to educate consumers, taxpayers, voters, and other constituencies about these threats to prosperity.

How can I get involved?

Visit our Take Action page to let politicians in Washington know you stand on the side of America's innovation and competitiveness and against efforts to stifle it. If you're an organization interested in joining the Competitiveness Coalition please email contact@competitivenesscoalition.com.